Madison Home Inspections – Done Right!
When you're looking for a Home Inspector in Madison, WI – WISCo Inspections, LLC has you covered. We are a locally owned and operated residential home inspection company and cover all of Dane county and the surrounding southern Wisconsin area. We are knowledgeable in homes and systems of all ages. Because we are experts when it comes to your home, we will work hard to share every bit of our knowledge with you. We are InterNACHI Certified Home Inspectors and members of the Wisconsin Association of Home Inspectors and are licensed in the state of Wisconsin.
When you hire us to perform your home inspection service, we scour every inch of your home possible, cataloging defects and maintenance items. This will give you a clear picture of your home's current condition.
Once we have finished your home inspection, we compile all of that information into an easy-to-read home inspection report that includes pictures and descriptions of our findings. AND our reports are typically delivered on the same day as your home inspection! See sample report with photos here Whether you're buying or selling, its always a great idea to have WISCo Inspections inspect your home.
Services we offer:
Buyers Post Offer Home Inspection (Home Buyers Inspection)
Sellers Pre-Listing Inspection (Click to learn more)
Radon Gas Testing
Mold Testing
And More!
We provide the best home inspections for clients just like you every day! See what is included below. PLUS we provide over $100,000 in FREE warranties to protect your home's appliances, roof, sewer and water lines, and if we miss something major or you're not satisfied for any reason, WE'LL BUY YOUR HOME BACK for the price you paid- more giving you complete peace of mind!
$25,000 in Warranty Coverage FREE With Every Inspection!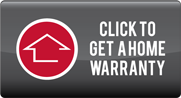 What is Included on our Home Inspections?
Our Full Inspections include:
Roof, vents, flashings and trim (we carry tall ladders);

Gutters and downspouts;

Skylight, chimney, and other roof penetrations;

Decks, stoops, porches, walkways and railings;

Eaves, soffits and fascia;

Grading and drainage;

Basement, foundation and crawlspace;

Water penetration and foundation movement;

Heating system;

Cooling system;

Main water shut-off valve;

Water heating system;

Interior plumbing fixtures and faucets;

Drainage sump pumps with accessible floats;

Electrical service line and meter box;

Main disconnect and service amperage;

Electrical panel(s), breakers and fuses;

Grounding and bonding;

GFCIs and AFCIs;

Fireplace damper door and hearth;

Insulation and ventilation;

Garage doors, safety sensors and openers;

and much more.
Radon inspections performed using Air Things- Corentium Pro radon testing devices. (Services sold separately, may be bundled with home inspection)
Review our Standards of Practice at www.nachi.org/sop.htm for complete details, as well as the Wisconsin Standards of Practice. Also please review our Code of Ethics at https://www.nachi.org/code_of_ethics.htm.
What Really Matters on Your Home Inspection